Treatment
Double Occupancy

Accommodation available with options of single / double occupancy with attached bath and toilet facilities with assured privacy.
If any attendants or care takers are to accompany the patients, they will be provided separate bed and will be charged extra. (Attendants have to make arrangement for their food)
Single Occupancy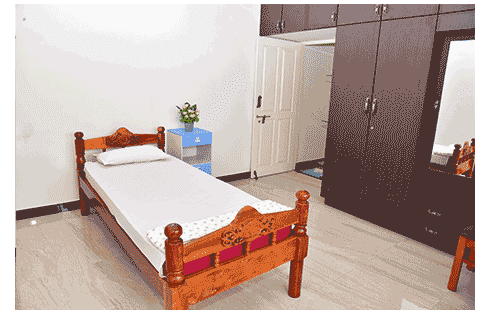 Emergency Care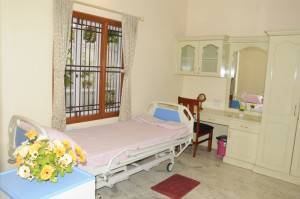 The specialty of Sriranga Ayurveda Chikitsa Mandira lies in the area of managing some of the emergency conditions which may emerge due to cardiac / respiratory, renal (kidney) or neurological and spinal problems. Our trained experts are equipped with the knowledge of Ayurvedic principles complemented with modern technology & tools to handle these functionally lethal emergencies.
Dining

Patients are encouraged to dine in the designated dining area in order to maintain healthy and clean surroundings
Kitchen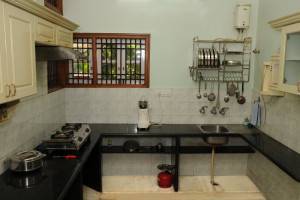 A well equipped kitchen facility for the convenience of the patients provides South Indian vegetarian soft diet to meet the individual requirements, based on their health condition. Quality and hygienic conditions are maintained while preparing and serving the food
Treatment Room

Our treatment rooms are well equipped and spacious enough to give the best ambience required for healing process. Treatment schedules are designed and executed with utmost concern by well experienced consultants. The procedures are carried out as per prescribed protocol & schedule by our dedicated and well trained doctors with the support of multi skilled staff. Appropriate attention and after care support goes along with every procedure as part of the designed treatment