Standard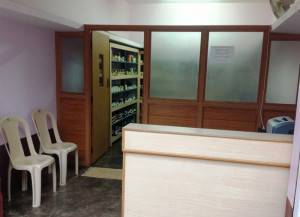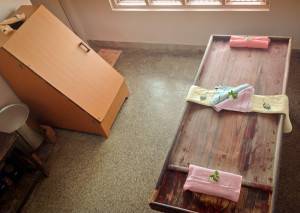 t is located in the calm residential area at Kuvempunagar, Mysore. This unit is the dream child of Prakruthi Ayurveda Prathistaana® to cater the health needs of all the sectors of society especially designed for the benefit of economically middle & poor class.
Suitable discounts & financial help are extended by the trust (Prakruthi Ayurveda Pratishtana®) for the poor & needy.
Consultations will be done by Ayurveda doctors who have expertise in classical Ayurvedic texts & also have exposure to traditional Kerala style of Ayurveda treatment. The selection of medicines or treatments are done after appropriate analysis.
This unit has the facilities to treat both out patients & inpatients, furnished with the necessities for all kinds of Panchakarma treatments.
Note:
Under a unique program, we are providing free treatments (both IP & OP) to Indian soldiers of Jawan category.
Consultations on appointment only. For appointments please contact: 8762867710
To the notice of Ayurveda doctors:
Apart from our patients, even other referral doctors can utilise our facilities of out-patient & inpatient based treatments. For more details, contact 8762827710
Homely environment of the center will make the patients comfortable. The accommodation is on sharing basis – 2 persons per room.
South Indian soft vegetarian diet will be provided. The diet will be decided depending upon individual health needs.